Click Thumbnail For Larger Image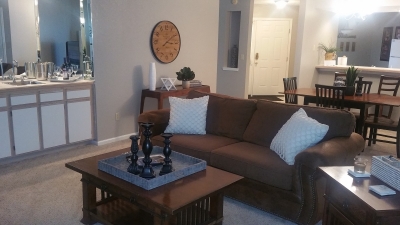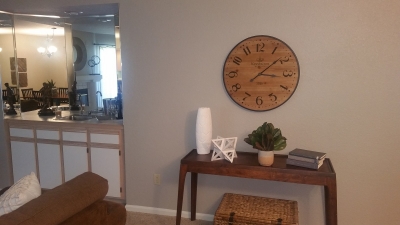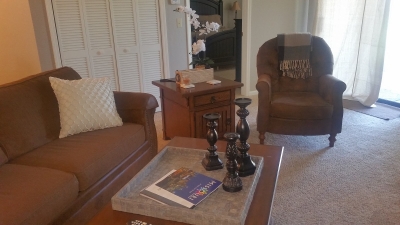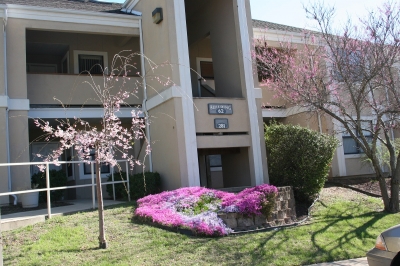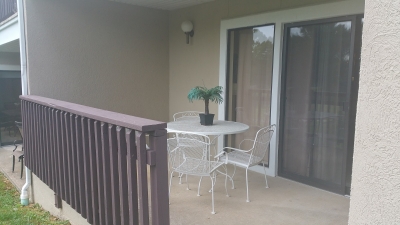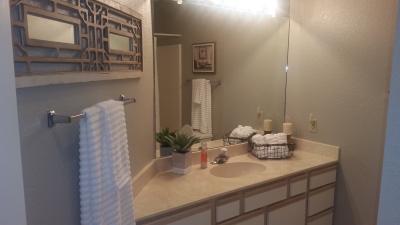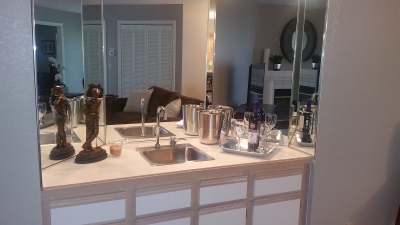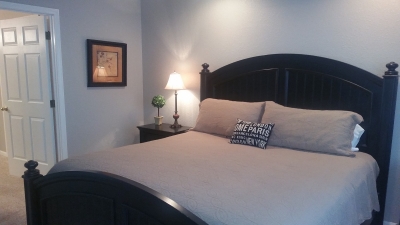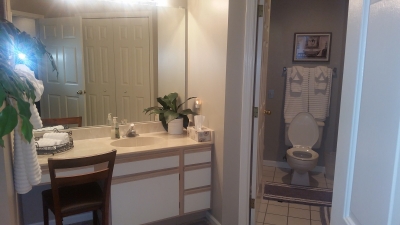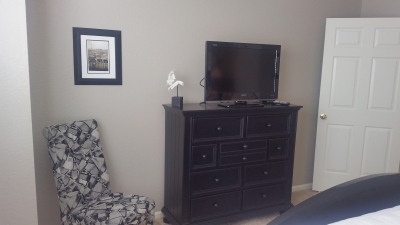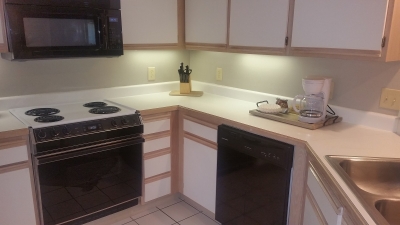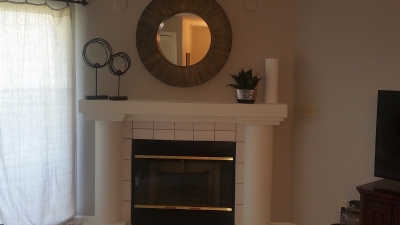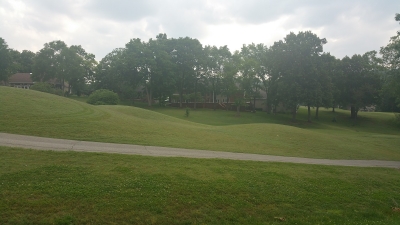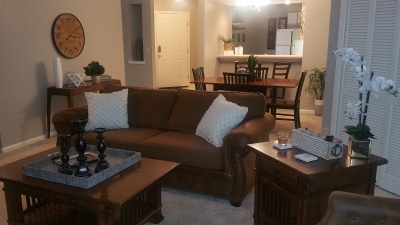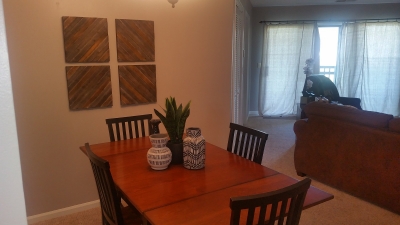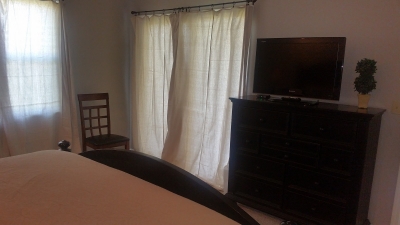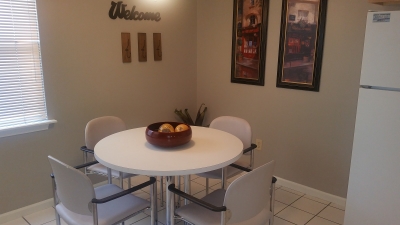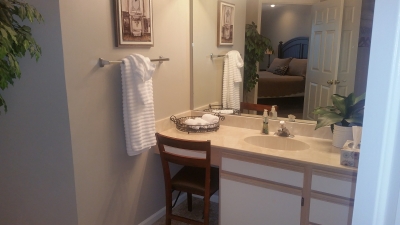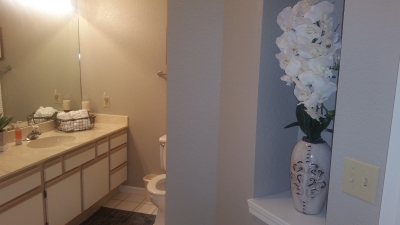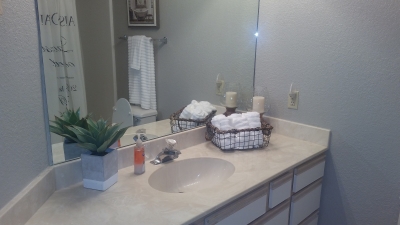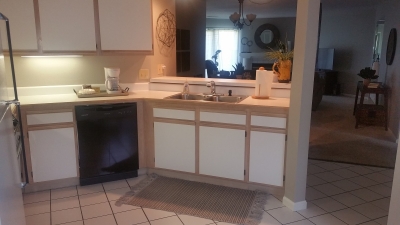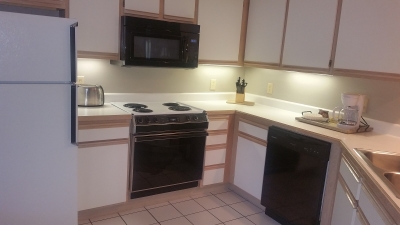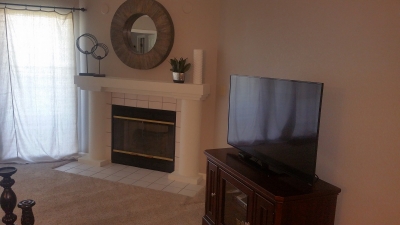 Pet Friendly Walk-In WiFi Top of the Line Mattress and Bedding Wireless Internet Access All New Furniture Large Flat Screen Television in Living Room and 32" HD flat screens in both bedrooms. Wet Bar Sleeps 6 Conveniently located between clubhouse and lake Patio back to golf course View of beautiful homes across golf course Pro Shop, Resturant, Indoor/Outdoor Pools Hiking Trails, Fishing, Tennis Outdoor Pool with Lifeguard Exercise Area Championship 18 Hole Golf Course and 3 1/2 Million Dollar Clubhouse and Pro Shop Fishermen - Nearby Tablerock Lake boost excellent fishing. Within Pointe Royale just a short walk from the condo is direct access to excellent trout fishing on Lake Taneycomo. Starter Products Provided - Paper Towels, TP, Soap etc.
Amenities
Jacuzzi Brand Tub
Hair Dryer
Internet Access (Wireless)
Walk In (No Stairs)
Pets Allowed
Non Smoking
Outdoor Furniture
Patio
Fireplace
Linens/Towels
Kitchen Utensils
Dryer
Washer
Dishwasher
Microwave
DVD Player
Radio
Television
Air Conditioning
Room Detail
Master Bedroom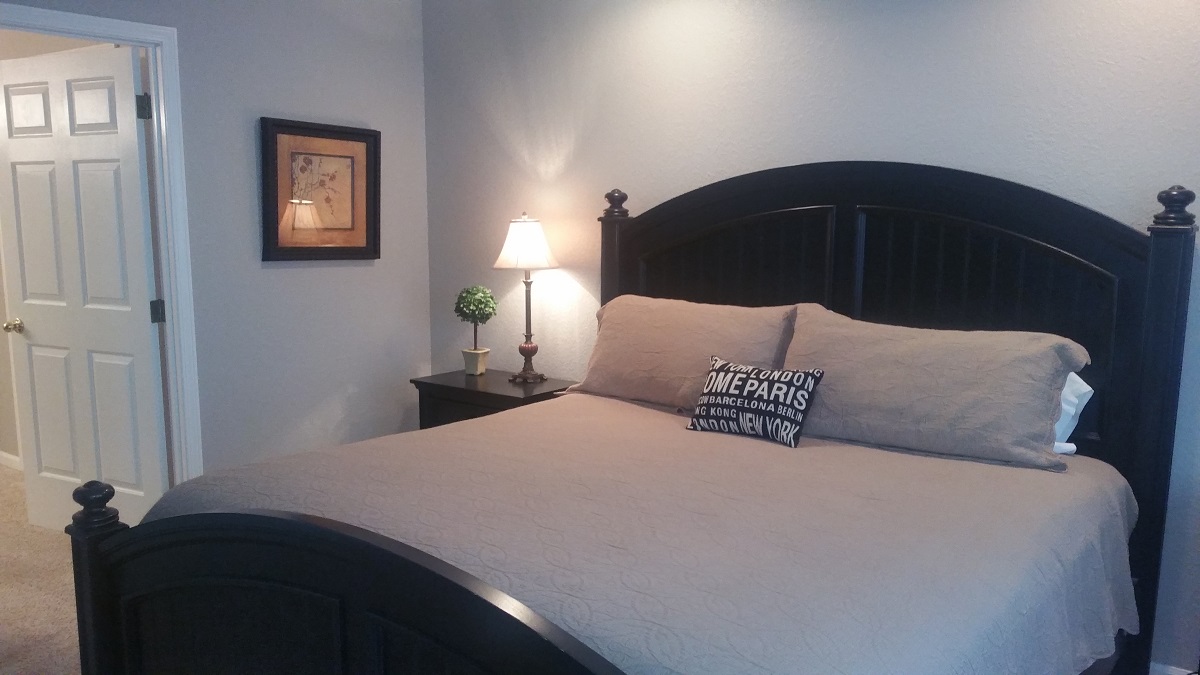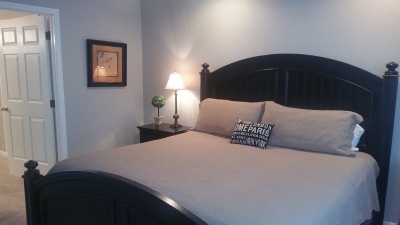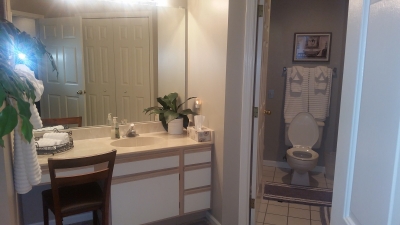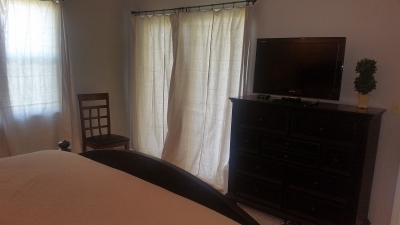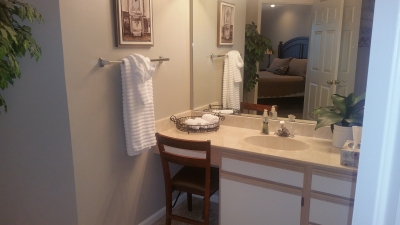 Bed Type:King
Master Bedroom with King bed and 32" HD Flat Panel TV.
2nd Bedroom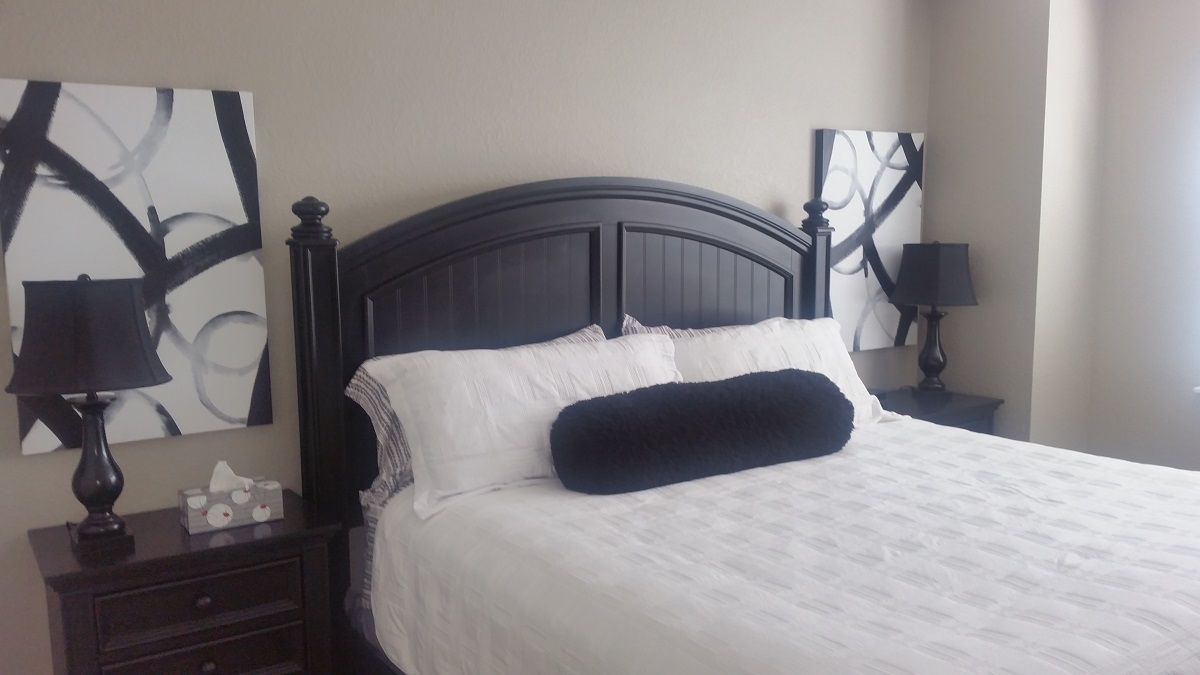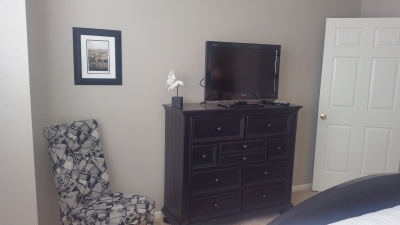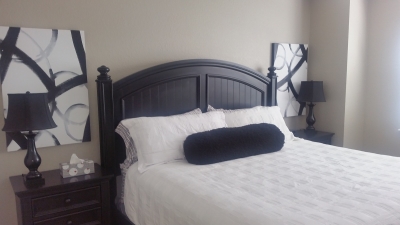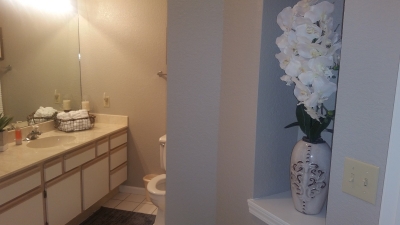 Bed Type:King
2nd bedroom with King Bed and 32" HD Flat Panel TV.
Map
281 Wimbledon 62-2
Reviews
Average Rating
from 15 reviews
Memorable Family Vacation

By:A.K.

My family of 5 recently stayed at this condo and had a fantastic time! The condo itself was beautifully decorated and very clean. The king beds were so comfortable, so much more so than our beds at home! The complex was located between the strip and the lake, with easy access to all attractions (be ready for lots of weekend traffic, during the week it wasn\'t so bad). We used the pool and tennis courts every evening and we were able to walk there from our room. I would highly recommmend this unit.
Spacious, Clean, Quiet...Perfect

By:Karen

My family stayed at this condo two nights, October 7 & 8. We found the condo to be perfect! Most important to me is: clean, nice beds, TV, and did I say clean. It was very spacious, the beds were comfortable, towels were nice and thick, and location not too far from the strip. We would stay again if we visit Branson.
Absolutely wonderful!,

By:Brenda

We really enjoyed staying here--it was convenient, everything was clean and nice, there is so much more to do right there at Pointe Royale that we will try to stay longer next time. This is a first rate condo and we thank you for the opportunity to rent it.
Lake Winnebago Golf Tournament

By:Peg

We spent three nights at this condo. We usually stay at Thousand Hills, but they do not allow pets, and we wanted to bring our Yorkie. This condo was so much more spacious than the ones at Thousand Hills. In the kitchen, there were snacks waiting for us. There was coffee and sugar and creamer and other condiments. I enjoyed having wifi so that I could keep up with my e-mail. The fireplace and wet bar were wonderful. We turned on the fireplace while we entertained some of our friends after our first day at the golf tournament. We were right on the first hole, and it was fun sitting on the deck watching the other golfers. A few yards from our condo was a park and Lake Taneycomo, and our dog enjoyed her daily walks there. We definitely will return on our next visit.
July Vacation

By:Marilyn

The condo was great. Very clean and beautifully decorated. Beds were very nice, best we've sleep on, on a vacation.Very clean and neat property. Pool was wonderful. Will recommend to others. Price was very affordable.
Branson Trip

By:Helen

The condo was very beautiful and nicely decorated. It was spacious and well stocked. All the amentities of home was found at this location. I only went out and bought Half N Half for my morning coffee. Even the coffee was provided! The beds were very comfortable. The condo was exceptionally clean. My sister can't climb steps very well and there were only 4 small, graduated steps to climb to enter the condo. I would definitely stay here again if I go to Branson!!
Perfect Condo!

By:Johnson Family

This condo was perfect for our family while staying in Branson! The condo was so clean, very spacious & decorated very nicely. It is in a great location as well. We will definitely stay here again!
Perfect

By:Richard

This place was absolutely wonderful! There are views of the golf course. At the bottom of the hill is a public access to the river. It is a beautiful spot and a very popular fly fishing area.
Amazing place, amazing vacation

By:Simpsons

Family vacation for 6. Sherry helped us pick out the perfect place for our family. The condo was clean, comfortable, and quiet. Plenty of room for 6 people. We will stay here as many times as the good Lord allows us!
AWESOME!

By:Kim

Great Place to stay! Everything was immaculate. Complimentary snacks was a nice treat. If this condo was in other big city it would easily be a $400/$500 a night. This will be my annual vacation spot.
Fantastic Place!

By:Joni

This is a great home away from home to stay. My husband and I took my parents to Branson and stayed here and it was very clean. My dad said it was the best place he had ever stayed. Much better than a motel room and practically for the same price!
Very Nice Condo

By:Ted

Very nice condo. (Better than the pictures). About 100 yards to Lake &100 to Clubhouse where pool, golf, tennis, wk. out rm., restaurant etc. are at.
Cousin Reunion

By:Mel

Fantastic location. Clean, well appointed, very comfortable place to hang your hat for a few days.
Clean Well Kept!

By:Stephanie

"We loved our stay at the condo! Everything was so clean and well kept. The amenities were nice and my son loved the pool. It was in a great location; centrally located, making our drive to all the area attractions that much more convenient. I highly recommend this rental!!! "
Perfect Fit

By:Phil

"This place was a perfect fit for our group. The two bedrooms were very spacious with huge walk in closets. The common area also had plenty of room to stretch out in after a long day of go-carts, shows, and the strip. Sherry is an excellent host and is great to communicate with. "