Beautiful view of the dam and lake from this Classy condo on the Bluff! Pet Friendly! 2 bedroom/2 bath condo in Branson's beautiful Pointe Royale. Enjoy watching the birds that migrate through the area from your deck overlooking Lake Taneycomo with a view of the dam at Tablerock Lake and the Trout Hatchery below. Designed for Comfort and Relaxation. Enjoy the breathtaking views from our pet friendly deck with gate to allow access to the outdoors for your four footed companions. Beautifully decorated 2 bedroom, 2 bath that sleeps six comfortably with airbed. Roll top desk for your correspondence needs. New carpet, floor covering, HDTV and WIFI thoughout. Flat screen TV's in living room and both bedrooms. New large capacity washer and dryer. Fully appointed kitchen with new stainless steel appliances. Extras include a Cuisinart food processor and stand alone blender. POINTE ROYALE HAS IT ALL Amenities include a Pro Shop, Restaurant, Indoor/Outdoor (with Lifeguard) Pools, Hiking Trails, Fishing, Tennis, Exercise Area, Championship 18 Hole Golf Course, and 3 1/2 Million Dollar Clubhouse and Pro Shop. For the fishermen, nearby Tablerock Lake boosts excellent fishing for Black Bass, White Bass, Walleye, Crappie and Catfish. Within Pointe Royale is direct access to excellent trout fishing on Lake Taneycomo, where 50,000 to 80,000 trout are stocked each month with a portion stocked weekly. ON-SITE AMENITIES Golfers will enjoy the championship 18-hole golf course Fishermen can walk to some of the best trout fishing around Swimming and tennis are available for the whole family Pointe Royale is the perfect location to leave the frenetic world behind and relax and refresh. Whether you are a golfer, fisherman, tennis player or just want to take in a few shows and enjoy the four seasons, Branson is the perfect location and Pointe Royale is the perfect setting. Families enjoy the indoor swimming pool Starter Products Provided - Paper Towels, TP, Soap ect. We are proud to offer our condos to the Ballparks of America families and participants!
Amenities
Outdoor Pool
Hair Dryer
3.2 Million Dollar Clubhouse
Dog Walking Stations
Playground
Fishing
Hiking Trails
Pro Shop
Gated Community
Childrens Pool
Outdoor Pool with Lifeguard
Restaurant / Bar
Cable and or Satellite
Internet Access (Wireless)
Indoor Pool
Fitness Room
Non Smoking
Tennis
Golf
Outdoor Furniture
Linens/Towels
Kitchen Utensils
Dryer
Washer
Dishwasher
Microwave
Television
Air Conditioning
Room Detail
Master bedroom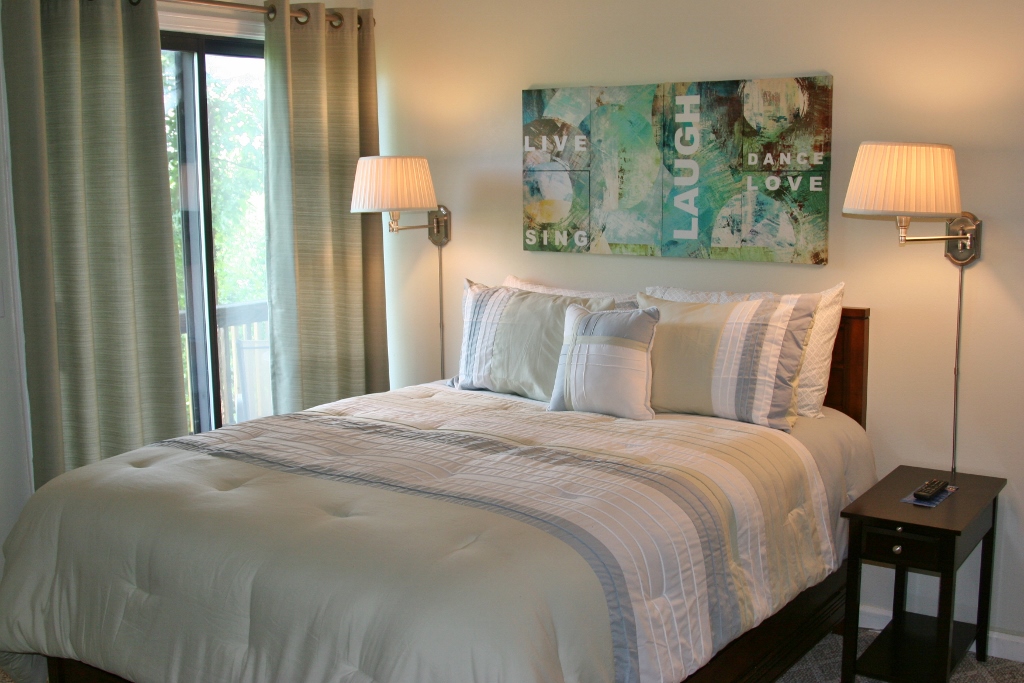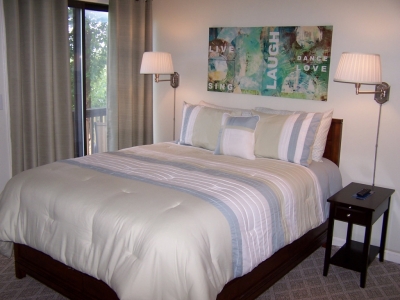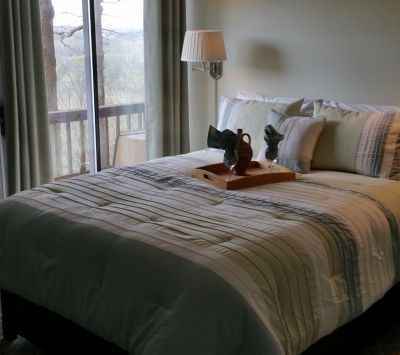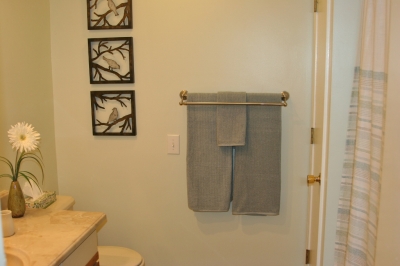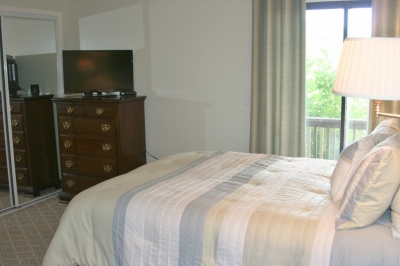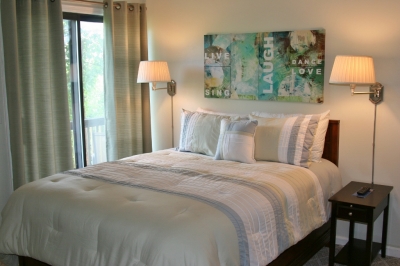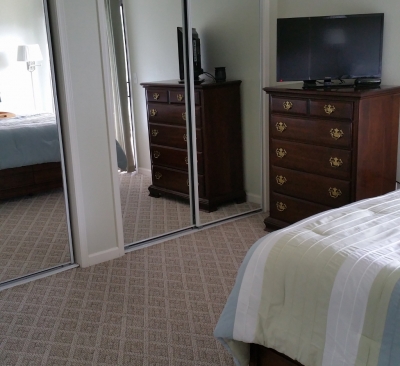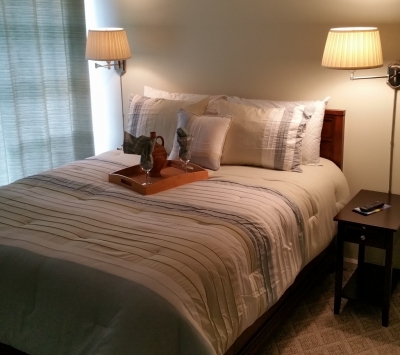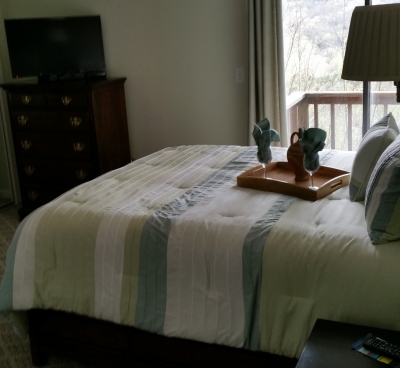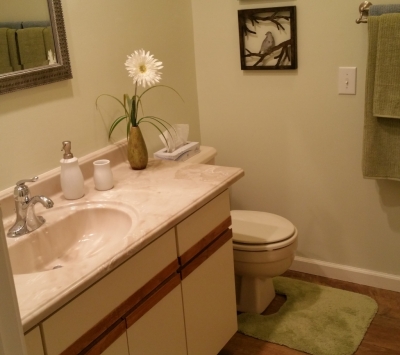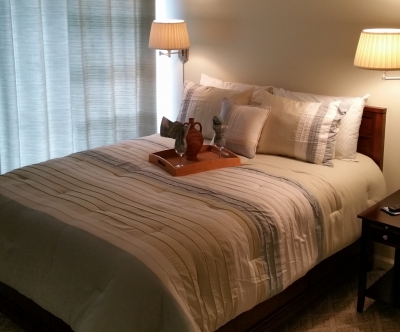 Bed Type:Queen
Spacious Master Bedroom has scenic view of the hills and bluffs overlooking Lake Taneycomo. Master Bath with Linen closet.
2nd bedroom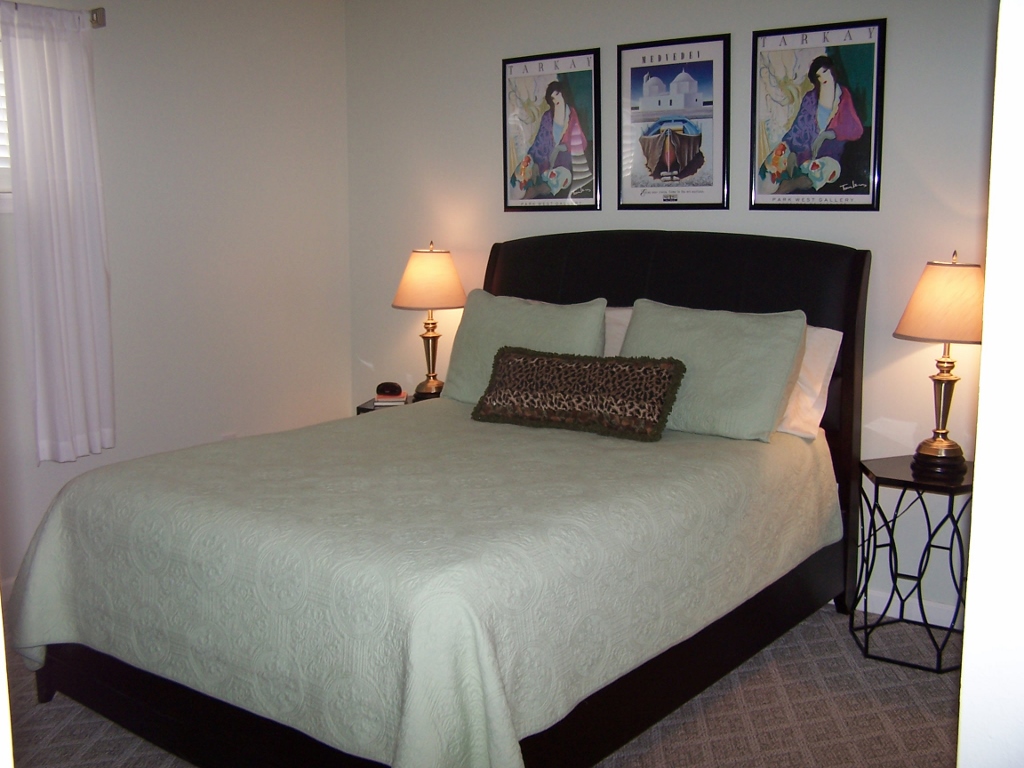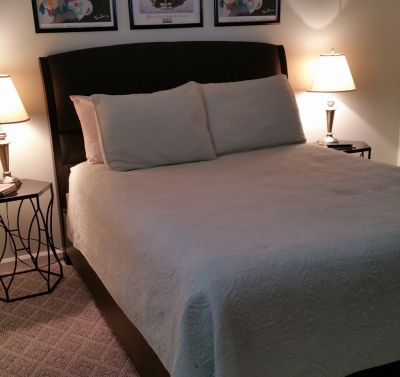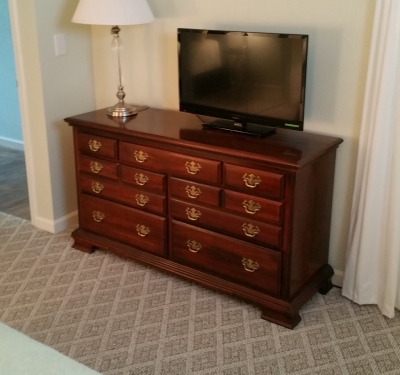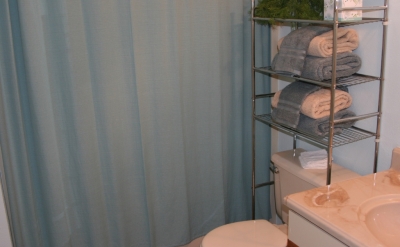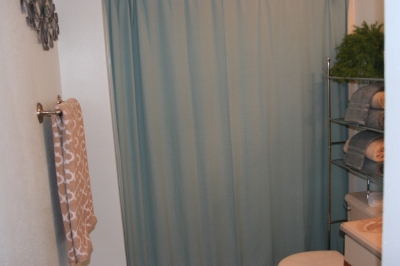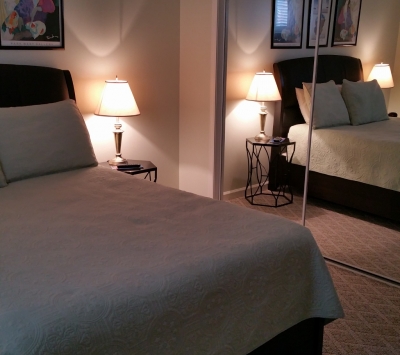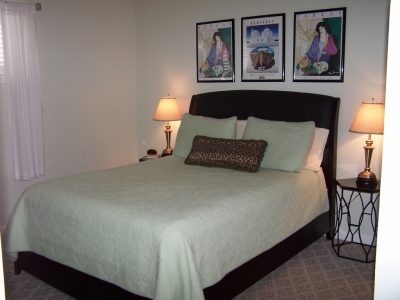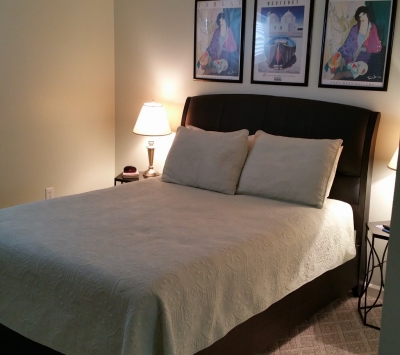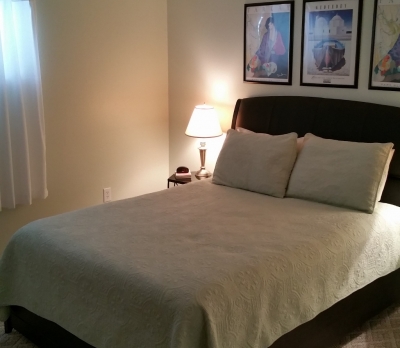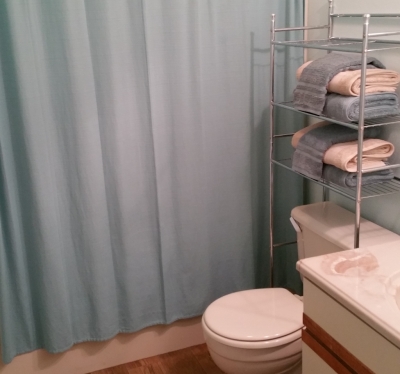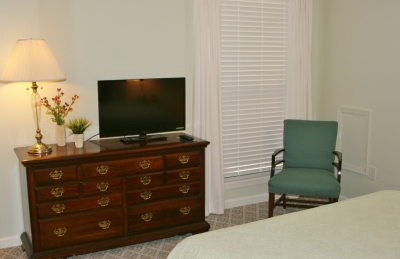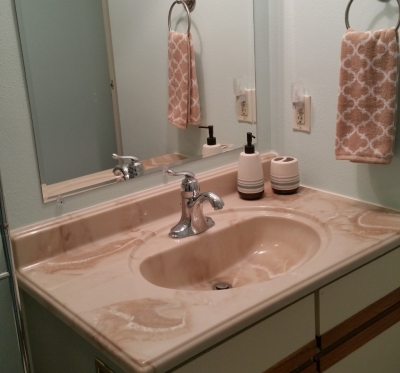 Bed Type:Queen
Map
142 Grandview Dr 4-3
Reviews
Average Rating

from 12 reviews
Relaxing!

By:Rhinda

"The lake access is only 2 blocks away, with one vehicle n 4 ladies, I was my get away to sit by the lake, n watch all the trout fishing. I tried, but didn't have the proper gear. The water was 53 degrees, which gave off a welcome cool breeze in the 90 degree weather. Loved it, I sat by the water for 7 hours, while the rest of my crew went shopping. Relaxing!"
Great condo, great location, great view

By:Becky

My family really enjoyed staying at this condo. Everything was clean and comfortable, and the view from the back patio was beautiful. The location was quiet and convenient to everything we wanted to do in the area. The kids are already asking if we can stay in the same condo again in the future. :-)
This condo was ideal for our needs

By:Debra

Property is well managed and in a beautiful, quiet setting. Kitchen is stocked with all the essentials and the living room sofa is heavenly. We would definitely stay here again.
Nice Condo!

By:Vanessa

Condo was clean and had all the amenities to make it feel like home. The view was great off the balcony and property was well maintained. Had a great stay!
Homey and Welcoming!

By:Cynthia

Super nice location! Enjoyed our stay very much!
Perfect Location

By:Amy

Very nice condo. Perfect location, nice and quiet place and love that it's gated. Love it was on bottom floor. Thank you
Beautiful Place

By:Carissa

Would highly recommend!!! Beautiful place pool within walking distance. It was truly a home away from home. 5 stars every detail well thought out. Very clean. Thank you so much for opening your home and sharing it with us. It exceeded our expectations. The pool was within walking distance which was great for the kids. It was very clean and accommodations were perfect for our family. Would highly recommend!!!! If we are ever in the area again would definitely book this property again.
Stunning Veiw

By:Marsha

"We had a great and relaxing time at Pointe Royale cozy condo. It is beautifully decorated and has a stunning view of the trees and forest out back. It was so peaceful sitting on the patio looking at the mountain of trees. The beds and furniture were perfect. We loved the pool there. And were thrilled that it is pet friendly. We will definitely be back again. "
Great Condo

By:Love this condo

Condo was clean and had all the amenities to make it feel like home. The view was great off the balcony and property was well maintained. Had a great stay!
Very Clean and Relaxing - Fun with the Family!!

By:Cindy

The condo was very clean and relaxing! Loved the pool! Spacious - we all enjoyed cooking and playing games. The kitchen has everything! Very nice to have a washer and dryer. It was an awesome time and would defiantly recommend this condo for any family. Relaxing on the patio - hearing all the nature sounds early in the morning and of evenings. The Patio is perfect for our family dog that was able to go with us.
Clean, nicely decorated condo

By:Thomas Cissell (Troy, Illinois)

We have stayed at Pointe Royale twice now, both times were wonderful. This condo was very clean, and nicely decorated, making it feel like a home, not just a vacation rental. The kitchen is very well stocked with everything you could possibly need. We ate on the little porch out back overlooking the lake, it was very relaxing! The porch was fenced off so our dogs could come out and be with us without us worrying about them getting out. Sherry was very helpful when we were reserving the condo and great to work with. Thank you so much for allowing us to bring our furry family with us. We will definitely stay again!
Great Condo


By:Linda & Fred

We had a great time in your condo. It was very clean and nicely decorated. When we arrived new siding was being put on. Our deck was covered with siding scrapes. We called and it was taken care of immediately. Thanks for being so prompt. We loved sitting out on the deck enjoying the beautiful view. What a wonderful vacation. We will be back.!