Affordable, family-friendly tastefully decorated Branson Condo. This walk in unit will comfortably accommodate 6 people. Wifi included. You are only 5 minutes from theaters, restaurants, and all the fun that Branson has to offer. The Foothills at Thousand Hills has a family-friendly amenity package. You will love the clubhouse with indoor/outdoor pool, hot tub, sauna, and workout area, just across the parking lot. Preview this gracefully well-appointed Branson Condo. Everything you need is provided. Your vacation is guaranteed to be comfortable and convenient when staying in this ideal Branson condo. Your friends and family will applaude you for a "win win" in this spacious walk-in 2 bedroom/2 bath unit. You will hit the jackpot on this condo! You will request this condo every time you come to Branson. Security deposit of $250 is also required. This is totally refundable and is held with a credit card. Starter products are provided for your stay- Paper Towels, toilet paper, laundry soap dish soap etc. Welcome Ballparks of America guest! We are less than 2 miles from the ball park! We welcome Kanukuk familes! We welcome veterans, military and first responders. We are close to the Branson Strip, Tanger Mall, Branson Landing, Ballparks of America fields, Silver Dollar City, Top of the Rock, Lake Taneycomo and Tablerock and MUCH MUCH MORE!
Amenities
Outdoor Pool
Hair Dryer
Cable and or Satellite
Internet Access (Wireless)
Walk In (No Stairs)
Indoor Pool
Fitness Room
Jacuzzi
Hot Tub
Non Smoking
Golf
Outdoor Furniture
BBQ Grill
Linens/Towels
Kitchen Utensils
Dryer
Washer
Dishwasher
Microwave
DVD Player
VCR
Radio
Television
Air Conditioning
Sauna
Room Detail
Master Bedroom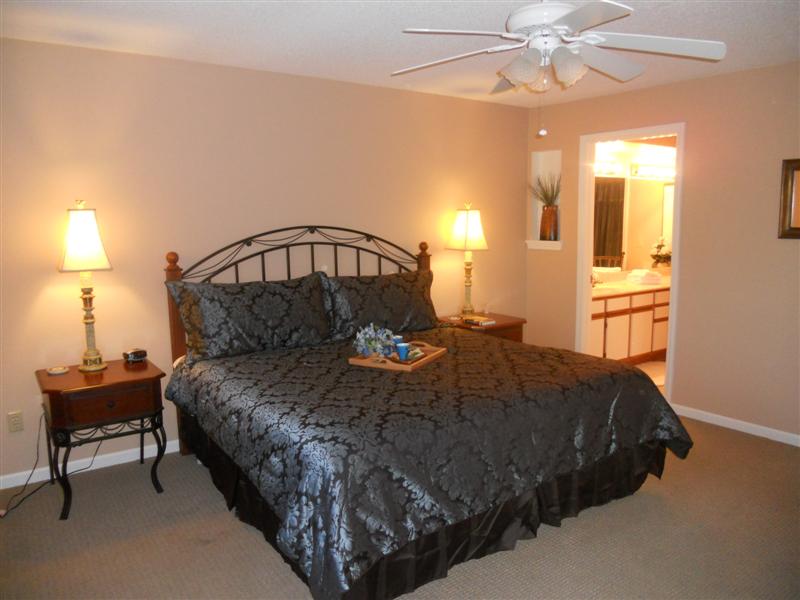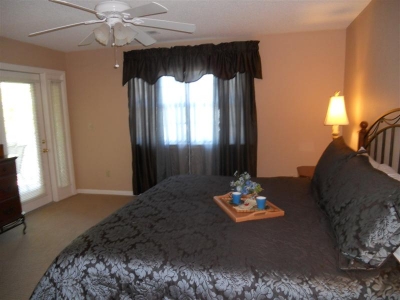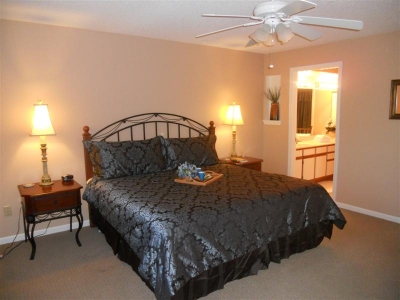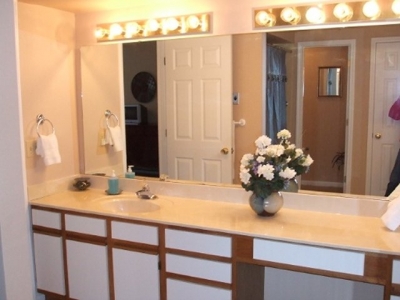 Bed Type:King
Comfort at its best. You will love this beautifully well appointed master suite in this condo. Everything is perfect, clean, and new. TV in Master bedroom. Enjoy a relaxing jacuzzi bath in the large master bathroom, after a fun filled day of Branson activities. Then sleep your cares away in your comfy king size bed, with upscale bedding. This Branson condo offers a master suite that would please anyone.
2nd Master Bedroom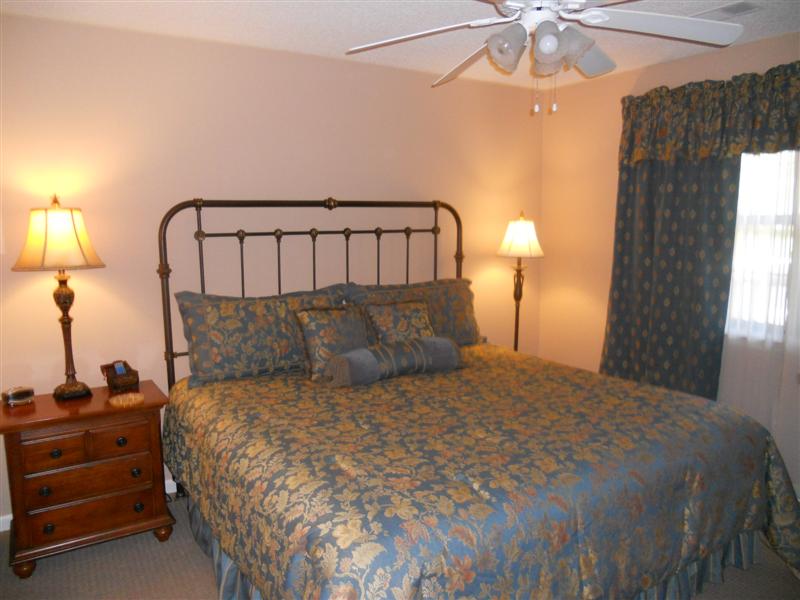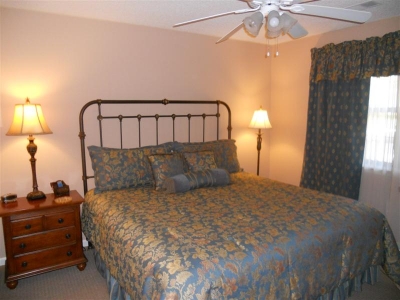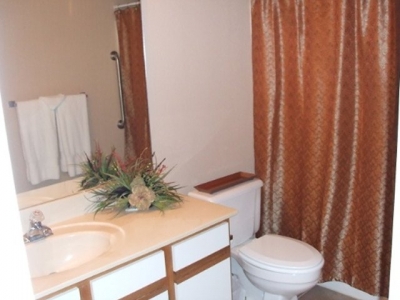 Bed Type:King
This condo offers two master suites! As with the first master suite, you will enjoy the comfort of a king size bed with upscale bedding. TV/VCR in second bedroom This suite is also beautifully decorated with a pocket door to the adjoining bathroom. A Branson condo at it's best!
Map
F11 350 S. Wildwood
Reviews
Average Rating

from 14 reviews
Clean, great value.


By:Branson Lover

We had a wonderful experience at this location. Very clean, homey feel to the condo. The caretakers are easy to work with and provide a lot of information for the Branson area. Great experience, great value, great time was had at this condo. Thank you.
Fantastic Stay!


By:Patricia

Our stay was fantastic and everything was perfect. We appreciated how clean everything was and we felt as comfortable as being at home. We saw 3 shows a day so this perfect location made that possible. Having only two steps to the condo was also appreciated. We will definitely stay here again when we return to Branson.
Great value for the money


By:Jim

Great local near the strip and on the Yellow route so one you figure that out it's very easy to get around. Host was quick to respond. No issues with anything. Spacious rooms. Clean and well kept. Great value for the money."
5 Star Place


By:Isaiah

5 stars place, Great host
Great Location


By:Scott

The condo was clean and comfortable. The location was great. It was close to everything, yet in a quiet area out of all the traffic.
Completely comfortable, convenient, and exceptionally clean condo!


By:Nancy

We had a great stay in this condo. Everything we needed was provided, and so comfortable for all of us. Very convenient to restaurants, shops, and everything else that Branson has to offer.
Great Condo!


By:Arkansas Hog Fans

This condo is in a perfect location for all of the activities in Branson. Very clean and spacious, convenient to both indoor and outdoor pools. Our grandkids loved it! Thanks Sherry for another great visit to Branson.
Our stay was awesome!


By:Cindy

We loved this condo. When we first opened the door we felt so welcomed. The snacks in the large kitchen were so nice! And there was a large dining table we could all sit around and enjoy meals together. The bedrooms were Spacious and beautiful with large closets. The living room had plenty of seating and there were games for the kids to play. My husband and I also enjoyed the two recliners in the living room. The only negative was they were working on he sidewalk coming into our condo. That made it difficult bringing in our luggage and for the first few days. But they got it finished. I would definitely stay here again. The condo is worth it. Thanks.
Great Location, Pet Friendly,Very Clean Condo!


By:Frank & Mary from St. Louis - Home of the Baseball Cardinals!

My wife and I stayed at this condo and we found it to be a home away from home. Nicely decorated, very clean, and the location was excellent. The club house amenities included both an indoor and outdoor pool. Of course we can't leave our electronic at home so the free WiFi access was important for us. The two recliners were a plus!
Clean, Neat, Private


By:Angela

Our first visit to Branson, and my Husband, Daughter, and I loved this Condo! Everything we needed was available. The atmosphere had a "home like" feel. Each room was clean and well stocked. The property was quiet, and the people were friendly. We will request this condo when we visit again.
Wow


By:Duane

\"WOW\" We were very impressed with the condo. It was very clean and comfortable. We will definitely be back. Enjoyed the pool and clubhouse - so convenient.. Greg enjoyed the new golf course, he played golf almost everyday that we were here. We have stayed at a lot of condos in Branson and this is one of our favorites. Will be telling our friends about you. Thanks for the wonderful Service
Loved this condo


By:Rita

Loved the condo- will stay again! Beds comfy! Felt very safe here. Loved that we could bring our pet too!I I want to hire the cleaning lady- place was spotless. Thanks for helping us with cable internet. We didn't know what to do. Thanks for everything.
Wonderful Condo


By:Karen

We stayed in this condo Oct 6-10, 2011 and it was wonderful. Close to everything and yet close to back roads to avoid traffic. Just loved it. All the little extras were so welcoming, and the electric bar-b-que made wonderful pork steaks. You have everything and more than I needed in the kitchen. Very clean condo, pool was fun. The husbands turned TV around to face porch and sat out there and watched the baseball game, what fun. We went to see Noah and Six. Both wonderful shows, Noah's run is about over but Six is a high energy tons of great songs show for all ages. We then walked next door from Six and had some Andy's custard while the traffic petered out. This is a great place to stay for a night or a month. 5 stars for sure!
Wonderful


By:Karen

Having 2 master bedrooms is great for friends traveling together like we did. Easy to get around town from this condo. Lots of little extras that make you feel very welcome in this condo. We will be back.