Click Thumbnail For Larger Image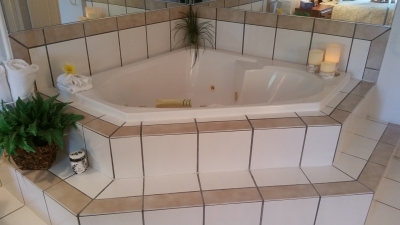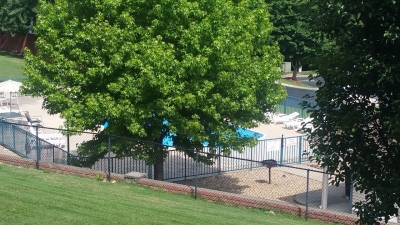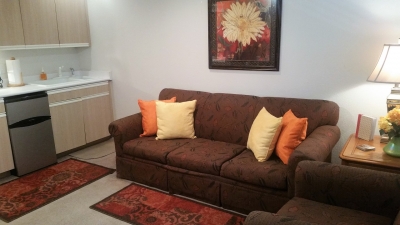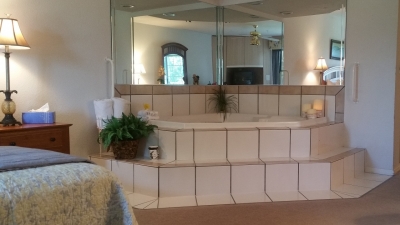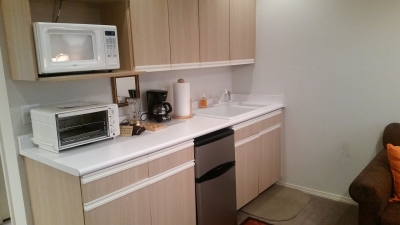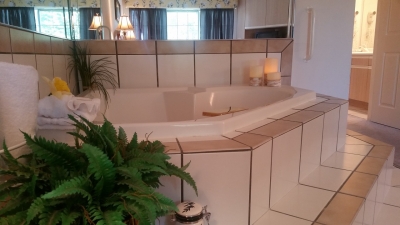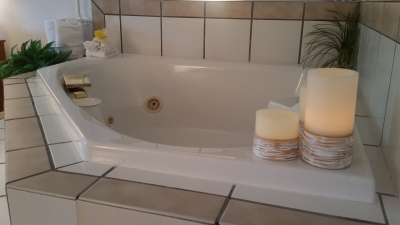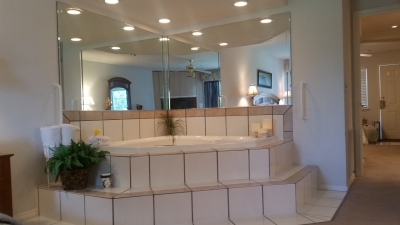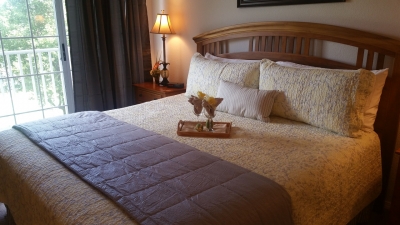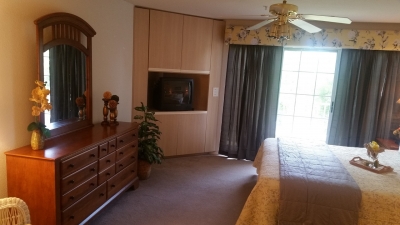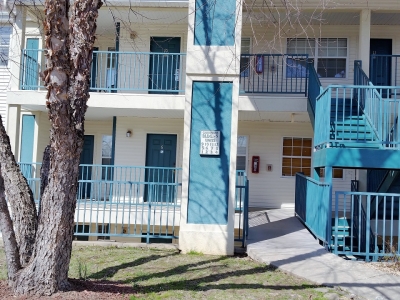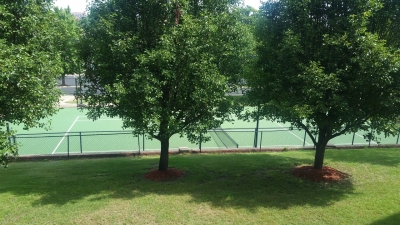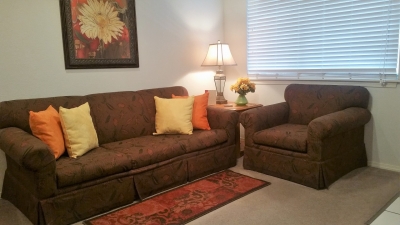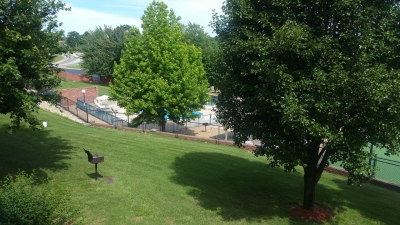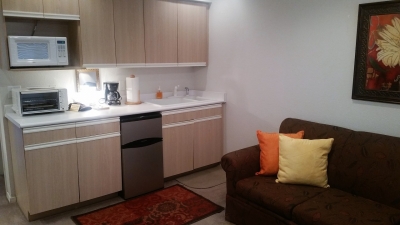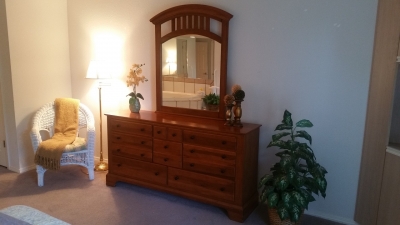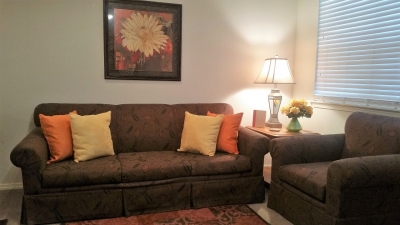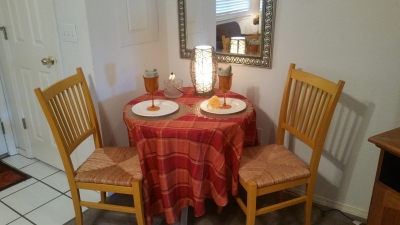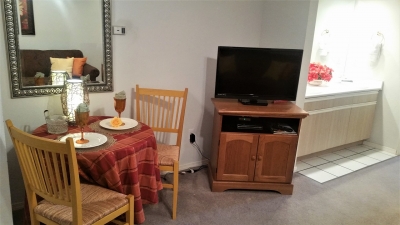 A BRANSON GETAWAY that you and that special person deserves. This JACUZZI SUITE will satisfy all your getaway needs. Start by walking straight in (no steps) to your comfortable living room with TV and partial kitchen. The kitchen is equipped with a mini fridge, microwave, toaster oven and coffeepot for that morning cup of Java to get your day started.To have time for that special person we have limited access to outside distractions! There is no internet in this unit and limited (antenna) TV. There is a DVD player on each TV and a DVD library. The master bedroom is breathtaking with a small balcony that overlooks the pool and tennis courts. (No pool access.) After a day of taking in the Branson sights, take a luxurious, relaxing jacuzzi. The jacuzzi brand tub is large and has plenty of room for two. This Branson condo is great for a honeymoon or anniversary celebration or just an escape from everyday stress. Whatever the the occasion, you will love this condo and the convenient location. Minutes from the famous 76 County Blvd. For our special rates on this romantic Branson condo call Sherry at 816-699-2446. Security deposit of $250 is also required. This is totally refundable. Starter Products provided for your stay...Paper Towels, TP, Soap ect.
Amenities
Tevo
DVD Library
Jacuzzi Brand Tub
Walk In (No Stairs)
Jacuzzi
Non Smoking
Outdoor Furniture
Linens/Towels
Kitchen Utensils
Microwave
DVD Player
Radio
Television
Air Conditioning
Room Detail
Master Bedroom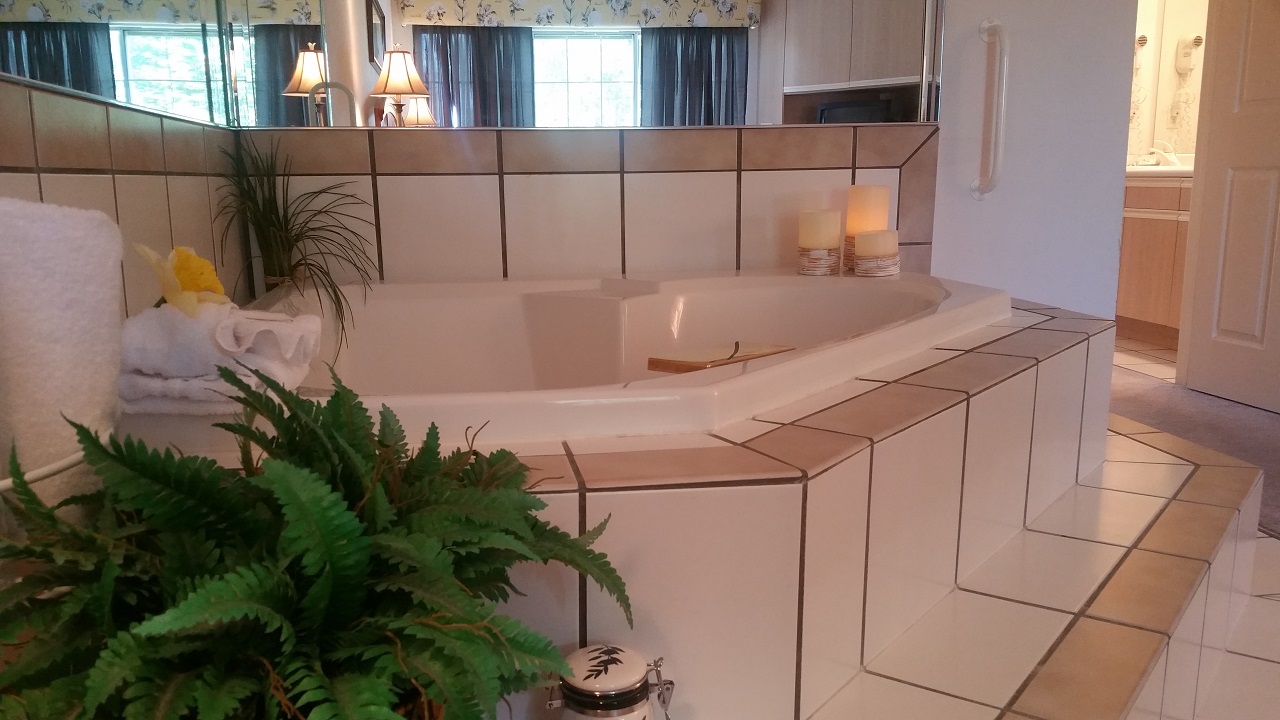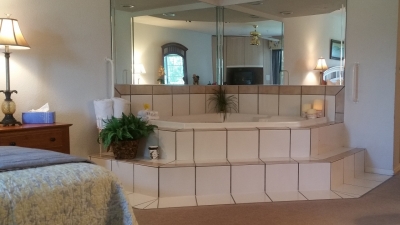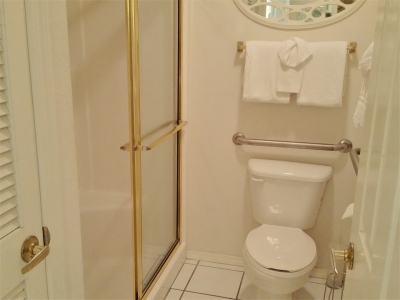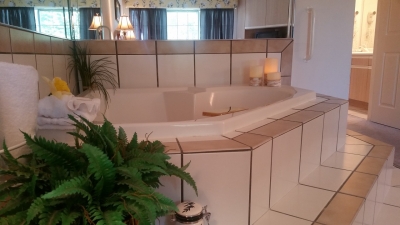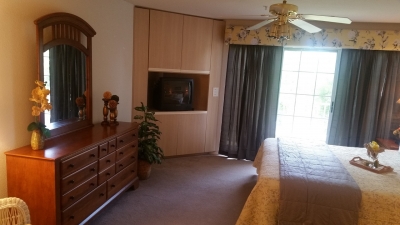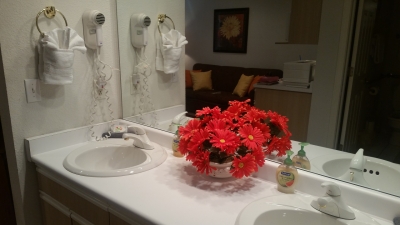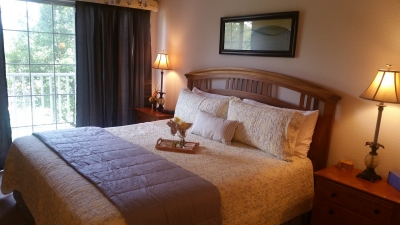 Bed Type:King
Large comfortable master bedroom with king size bed. Enjoy the extra large jacuzzi tub. Glass siding doors to small balcony overlooking pool and tennis court. View of Golf Course, and Branson skyline.
Map
530 Spring Creek Ct. 5/6
Reviews
Average Rating

from 21 reviews
Great condo


By:Cathy

The location is great, just minutes from everything Branson, yet is a secluded, quiet location. Wish we could have stayed longer!
Love This Condo


By:Lauren

Quick easy check in. Tons of pillows (huge plus for us). And lots of towels to enjoy the nice big hot tub in the room. Will stay again! "
Love This Condo


By:Lauren

Quick easy check in. Tons of pillows (huge plus for us). And lots of towels to enjoy the nice big hot tub in the room. Will stay again! "
Great condo


By:Matt

This is a great place - close to everything in Branson, but still in a quite area. Everything about the condo was excellent as well!
Perfect Get Away


By:Rhonda

Rhonda Baker This is a great location, close to the strip and quiet. The perfect get-away.
Amazing Stay


By:Alex

All around awesome stay! Thanks
Convenient and Quite


By:Victoria

My husband and I stayed at this place for our anniversary. The location is so convenient yet quiet. The condo was great. We would definitely come back!
Love This Condo


By:Diane

You will simply love this condo. Everything was perfect
Fantastic


By:Michael

The condo was fantastic, very clean and with a great location. I would absolutely stay there again. Also Sherry was a very generous host and went out of her way to accommodate me!
We enjoyed the peaceful area


By:Victor

We was located centrally with the places we wanted to see. our location put us near town and close to the attractions. The room we rented was Clean and well kept.
Great Anniversary Getaway!


By:Victoria

My husband and I stayed at this place for our anniversary. The location is so convenient yet quiet. The condo was great. We would definitely come back!
Great Place


By:Tyler

Great place to go and get away!!!
Awesome Jacuzzi Tub!


By:Jonathan

"When you never have to contact anyone while you stay.., that's a great place! It was very clean and the jacuzzi tub was awesome! We really enjoyed our stay here and would come again!"
Very neat condo!


By:Alex

Very neat condo, couldnt have asked for more! Jetted tub was awesome! Love the decor! Thank You!
Excellent place!


By:Tony

Excellent place, great location that is just out of the way but really close to the strip. The condo is much larger than appears from the pictures given. It also has a a comfortable chair with the sofa that is not shown. It was very clean and had all the little warm touches to it . The Jacuzzi was SO good on these cold old bones and believe me, it was COLD but the heating was superb in the unit. I would certainly want to stay there again in the future and recommend it to a couple . Access was awesome, my wife can't walk too well due to bad knees but this was close to parking and ground floor walk in unit . The owners, Sherry and Pam were very helpful & friendly . The only little thing I found wrong was that the directions are a little hard to find, my gps got me there but not THERE . I had to call but they explained and boom we were there ! Perhaps a small map from the turn off would be helpful ? Anyway, Great place to stay !
Happy Renter


By:Danny

I would like to thank Pam for the service we were given. We called on a Saturday morning and she had us in a condo that afternoon. The condo was clean everything was in good working order and there were plenty of towels and other items that were just handy. We will definitely be calling again for a longer stay.
Wonderful Place to Stay


By:Robin

This was a wonderful place to stay. No trying to find a parking spot, very clean and comfortable. Away from all the hussle and bustle but still in town. The owners/management went out of there way to assist with anything we needed. Would definitely stay there again.
Delightful Condo


By:Wanda

It was a delightful condo -- just right for our needs. Thanks.
Great Value!


By:Don

This was a bargain in every respect. The location is right in the heart of Branson. The Suite was beautiful, clean, and had lots of little amenities that made us feel so welcome.The bed is wonderful. The surroundings are quiet. Pam is a great hostess.
Wonderful!


By:Rachael

We decided last minute to travel to Branson and this site was the perfect pick. The owner/manager was great to work with, especially given such short notice. The space was perfect and the jacuzzi was a great bonus. We will look for this room again on our next trip!
Perfect Getaway!


By:Bruce

Always friendly and treat us like family. Very easy process to rent. Walk in level, no stairs, extremely clean and well cared for, many little surprise treats for you when you arrive. Close to everything on the strip, but quiet and peaceful location. The most economical condo in the Branson area.