*Spacious Taneycomo Lakefront 2 Bedroom, 2 Bath condo NEXT DOOR TO BRAND NEW MARINA. *Large enclosed patio with wet bar, patio set, and sofa sleeper, overlooking Taneycomo Lake. *Spacious Living Room *Roku Exclusively NO Cable *Wireless Internet Access *Well Equipped Kitchen *Nice dining area *Master Bedroom with King Bed *Master Bath with Jacuzzi Tub *2nd Bedroom with King Bed *2nd Bath with Shower *2nd Bath with access from 2nd Bedroom * Marina includes - Boat rental, rod and reel rental, bait and tackle shop, fishing from boat dock, fishing guides, rent a boat and take a ride on Taneycomo to Branson Landing to eat and shop, boat slip rentals, fishing license, fuel, snacks and cold beverages. * On site Restaurant and convenience store There is no amenity package with this unit
Amenities
Roku
Convenience Store
CD Audio System
Jetted Tub
Hair Dryer
Playground
Fishing
Internet Access (Wireless)
Non Smoking
Patio
Linens/Towels
Kitchen Utensils
Dryer
Washer
Dishwasher
Microwave
DVD Player
VCR
Television
Air Conditioning
Room Detail
Master Bedroom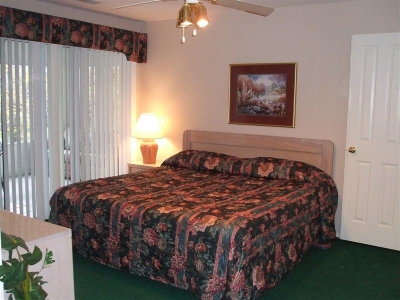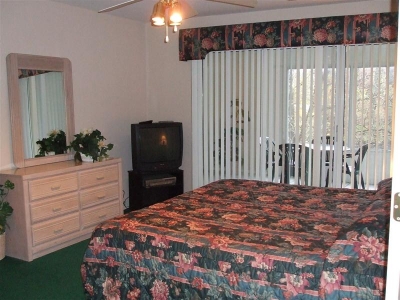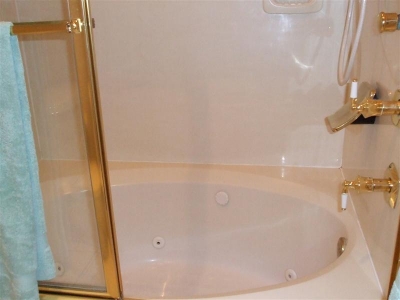 Bed Type:King
*King bed *Master Bath with jetted tub and Shower *Sliding Glass door to enclosed patio *TV/DVD/VHS in room *Radio alarm clock
Second Bedroom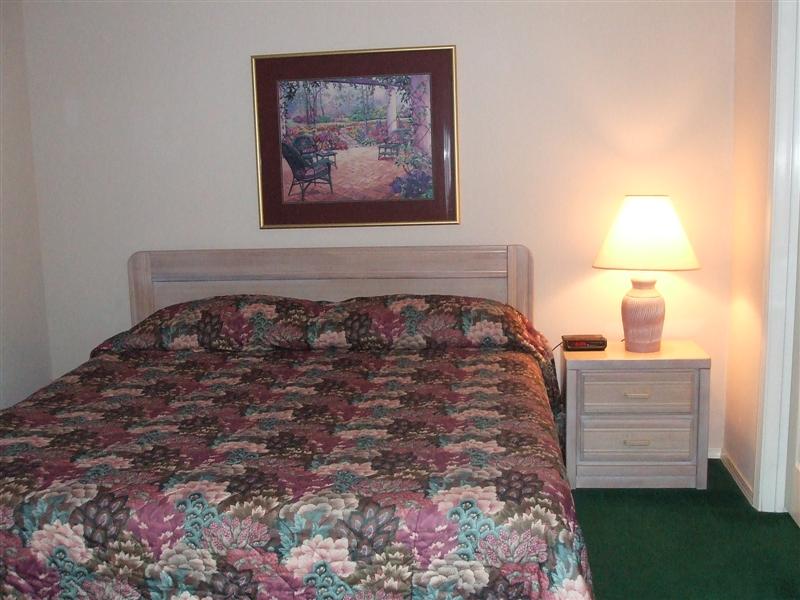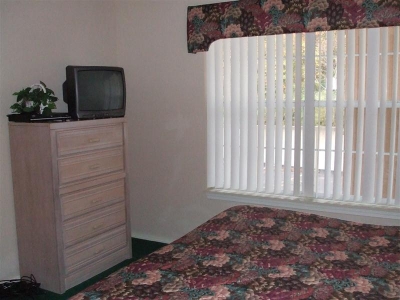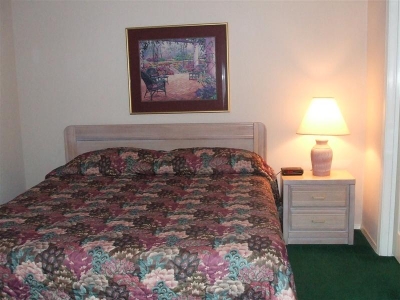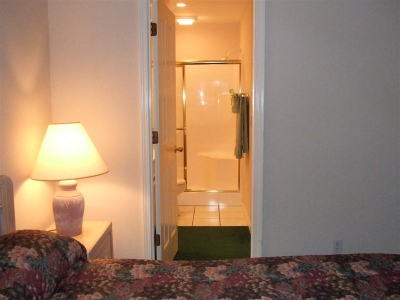 Bed Type:King
*King Bed *TV and DVD in Bedroom *Bath access from 2nd Bedroom *Shower in 2nd Bathroom
Map
77 Anglers Point Unit 4
Reviews
Average Rating

from 12 reviews
Relaxing!


By:Suzette

This was a great place in a great location. Met all our needs and it was a nice place to relax at after our busy days! Thank you!"
Nice quiet place to stay


By:Charles

Had a blast in Branson but it was nice to be able to get off the beaten path qnd enjoy some peace and quiet at the condo
Great Quiet Location


By:Brandy

We enjoyed staying here! The condo is located at the very back off the road on the second floor. It is well stocked with cleaning supplies and was very clean. The location alone was amazing; walking distance to the lake and marina tucked back under lots of mature trees. We felt safe and would absolutely book this location again....thank you for sharing your little piece of heaven with my family!!
Absolutely Loved this Place!


By:Patti

Absolutely loved this place! My daughter loved the big tubs! Loved being close to Taneycomo just walked down the rocky shore n caught Trout!! Its located at the end n is secluded!!! Definitely recommend!!! Thank you for a beautiful place to stay! Was close to all our activities!
Great place to take the whole family


By:Kenny

Great place for the kiddos fishing right off the dock. Cheap boat rentals. With no deposit. Brand new 21 foot pontoon boats. Great condo. Has everything you need and a great price for the weekend. Thank you!
Quiet Setting.


By:Lisa

Lovely, spacious condo in a quiet setting along Lake Taneycomo. Loved having our own kitchen to prepare meals which saved on restaurant trips with our large family. Sherry and Pam are wonderful hosts!
Great getaway!


By:Brian

The owner was prompt and very clear and easy to work with. The condo was very neat and had all the comforts of home. Very much enjoyed the location. Convenient to walk to lake and easy to get into town and enjoy all that Branson has to offer.
I like the property very much!


By:Jody

It was perfect for our family. Had fun playing games and enjoyed the scenery. Would book this property again.
Spacious!


By:The Walls

We loved staying in this spacious condo while we spent a long weekend in Branson! It was great for 2 couples - space to spend time together, but each couple had their own bedroom and bath. The sunroom provided additional space for all to use as well. So much better than 2 hotel rooms!
Awesome Condo


By:Courtney

This is a great place to stay with your family on a vacation. Sherry and Pam were awesome to deal with. They made everything so easy and convenient. The marina is great and so convenient for our boys to rent some poles and get their license to fish for some trout. We stayed here last year and the boys loved it so much they wanted to come back for a full week, so we did. We have an awesome vacation. Thank you for a great time.
What a perfect vacation!


By:Robin W.

What a spacious lovely condo! It was so peaceful and relaxing, and the view of the lake was gorgeous, we just can't wait to go back! Everything was so clean, the beds were Very comfortable, our family really hated to leave....
AWESOME!!


By:Kansas Family

Our family stayed here and it was perfect for us. Our boys love the outdoors and fishing and this is perfect for that. We have already promised them that we will go back next year and get the same condo if it\'s available. It was so clean and just a perfect location away from all the hustle and bustle of downtown Branson. Thank you for a great stay and great memories!