* Fisherman's Retreat Near Full Service Marina, * Marina includes - boat rentals and rod and reel rentals, bait and tackle shop, fishing from boat dock, fishing guides, rent a boat and take a ride to Branson Landing to eat and shop, boat slips rentals, fishing license, fuel, snacks and cold beverages. * Wirless Internet Access * Roku exclusively NO cable * Nice Deck * Nice Sunporch with wicker funiture * Two Master Suites with King beds * Two Master bathrooms with Jacuzzi tubs * Well equipped kitchen * Lake Side Lake View, surround by large native Ozark trees * Excellent trout fishing on Taneycomo Lake * On site restaurant There is no amenity package with this unit Starter Supplies Provided - Paper Towels, TP, Soap ect.
Amenities
Roku
Marina (wheelchair accessable)
Jetted Tub
Hair Dryer
Playground
Fishing
Internet Access (Wireless)
Walk In (No Stairs)
Jacuzzi
Non Smoking
Outdoor Furniture
Patio
Linens/Towels
Kitchen Utensils
Dryer
Washer
Dishwasher
Microwave
DVD Player
Radio
Television
Air Conditioning
Room Detail
King Bedroom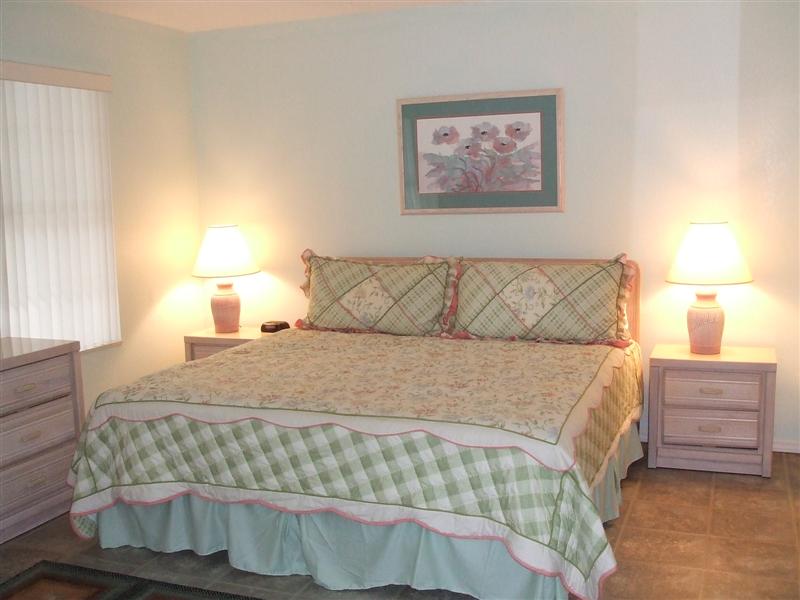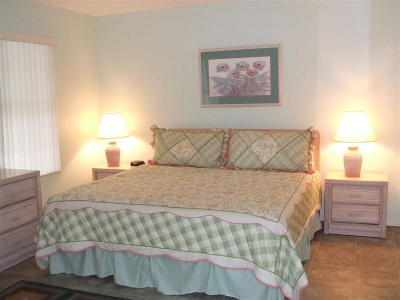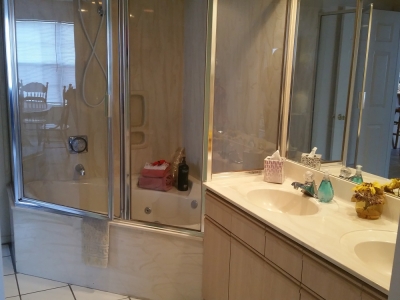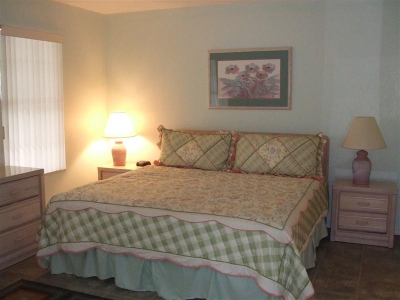 Bed Type:King
2nd Bedroom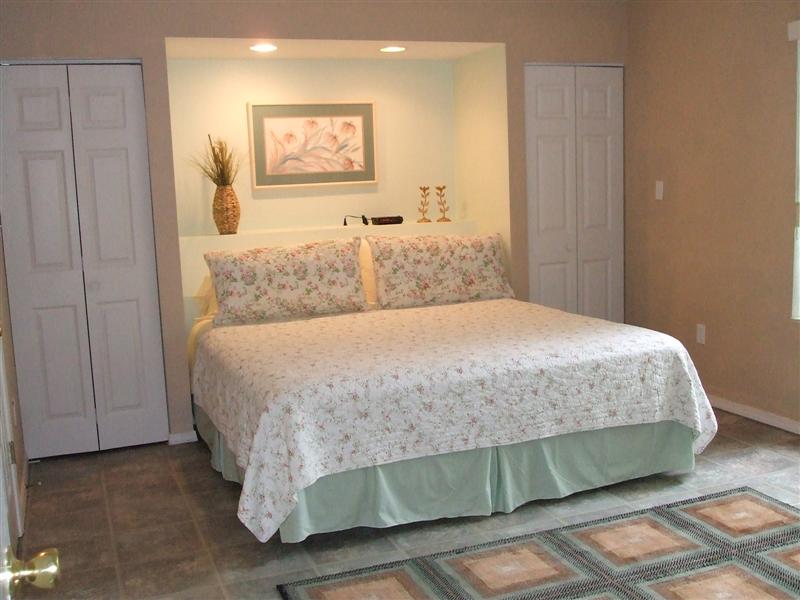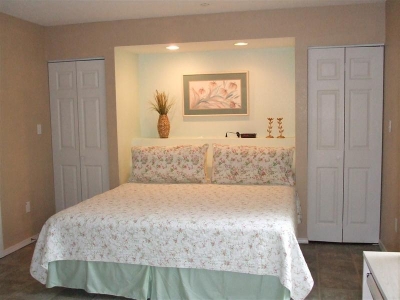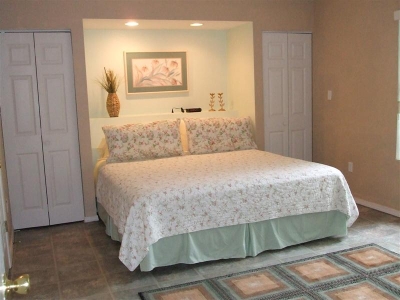 Bed Type:King
Map
71 Fall Creek Dr. 2
Reviews
Average Rating

from 14 reviews
Excellent location beside Lake Taneycomo and very nice condo


By:Water Lover

We enjoyed our stay immensely and the location is perfect. Moonshine Beach is close by which is a great place to swim and picnic. Lake Taneycomo and the marina are in your back yard and the Branson strip is near by.
Fantastic place


By:Sharon

It was a fabulous place clean easy to get to and very accomadating This place was a great stay close to. Everything easy to get clean will do it again.
Awesome view!


By:Marion

Great location, view, and spacious
Great location on the Lake


By:Patty

The pictures showing the river from the condo are spot on!! Even though it was hot the week we were there, we sat in the screened porch every day (really special when it rained). My husband uses a mobility scooter & it made it from the condo to the marina & back without any problems. The marina access is totally ramped! Everything in the condo was clean & comfortable. Overall, this was an excellent vacation & we are already planning to go back!
Nice place


By:Friends

stayed at this property for the labor day weekend with friends and we liked the locations and the condo was really nice...very nice porch with looking at lake and great fishing spot...we recommend this property to everyone....thank you
Perfect place tof stay


By:Donna

Clean, well furnished and had everything we needed. Lovely screened porch, and the deck was a bonus. Beautiful view of the river.
Great Get Away in Branson


By:CK

We stayed here with our two teenagers and had a blast. My husband loves the outdoors and could not get over looking out over the Lake area and Marina when we first got there. Nice porch for this, too. We enjoyed cooking breakfast here before a fun day doing activities, did laundry and used our laptops. Easy access on side roads to Branson activities. Owner was easy to e-mail, get key and information. Would stay here again.
We loved this place!!!


By:Kathy from Fresno CA

I really like that the floors were ceramic tile. If it's clean or dirty, you know. And this condo is spotless! It's very comfortable with 2 bedrooms and 2 bathrooms. You have a sun room and a nice porch out back.
Perfect stay!


By:relaxed and happy!

Condo was in great location-just far enough away from busy activity and close enough to get to everything! Condo was clean, loved sitting out on the deck watching the boats go by. Only complaint is that maybe fluffier and more towels needed in the bathrooms. Everything you needed was there. Will stay there again on our next visit!
Peaceful and Comfortable


By:Kibby

This condo was great! I was somewhat hesitant to rent without having any reviews on tripadvisor.com, but was glad I did. It was extremely comfortable. Pam had everything there to make it like home. The deck outside was a great place for our friends to sit outside and visit. The lakeview was nice. We grilled steaks for our friends one night. The grill is a bit small, but it worked out for 6 steaks. If the weather had been wet or cold, the enclosed porch would have been used. I hope to use it again for a longer stay and go fishing. The marina is a short walk away.
Great Location with a Great View


By:Nikki

We were two couples in the superbly located condo overlooking Lake Taneycomo with immediate access to the Marina. The large, open kitchen allowed for fun-meals, the sun porch was a favorite hangout, and the separation of the two ample bedrooms gave much privacy. Although it felt like we were in the woods, we were only minutes from Branson or Table Rock Lake. We will come back, next time maybe to fish!
Great Family Place


By:Laura

Our family of five (2 adults and 3 teenagers) liked that it was so roomy and had a full kitchen. It was located toward the back of the resort, which made it easy to walk down to the marina to fish. It was also close to most of Branson's attraction. We will definitely stay there again in the future.
Perfect Getaway!


By:Dena

This condo was a great get-a-way location for 2 couples. The two separate bedrooms w/bathrooms worked out good and the enclosed sunroom plus the outside deck area to enjoy the peaceful view of Lake Taneycomo topped off the weekend. We would definitely do this again.
Sitting by the Lake


By:Julia

We really enjoyed our stay in Branson in this cute condo by the Lake. What a delight it was to sit on the porch and listen to the birds and see the boats go up and down the lake. The weather was perfect and the accomodations very comfortable. We recommend renting this condo as a quiet, comfortable location while seeing the shows and scenery in Branson. We would suggest that a more detailed map be provided to make it easier to find the place. For people used to fairly straight streets, Fall Creek Drive/Trail has it\'s challenges. We have always visited Branson in the Fall, but coming in the Spring is just as nice. The dogwood trees were particularly beautiful this year and even some irises were blooming. I was particularly impressed with the prompt phone called I received within hours of entering an inquiry and the prompt response from Pam, when we needed her assistance. We would certainly consider renting this place again.